This product is small type hydraulic vibratory roller. It is mainly used for compacting various construction materials such as non-cohesive soil, sandy soil, graves, macadam aggregate mixtures. Especially suitable for compact community road, village highway, underground garage, playground and all kinds of groove earthwork backfill.
Main Features
1. Hydraulic vibrating and steering, rear wheel mechanical drive. single drum road roller
2.Single Drum roller suitable for earthwork compaction, back wheel is double antiskid tire, strong driving force and gradeability. Exciting force is about 5.3ton. compacting force is larger than equal level.
3. Changchai three cylinder water-cooling diesel motor, strong power and fuel-efficient.Flexible shaft can adjusted to high speed mode. Convenient for transition on field.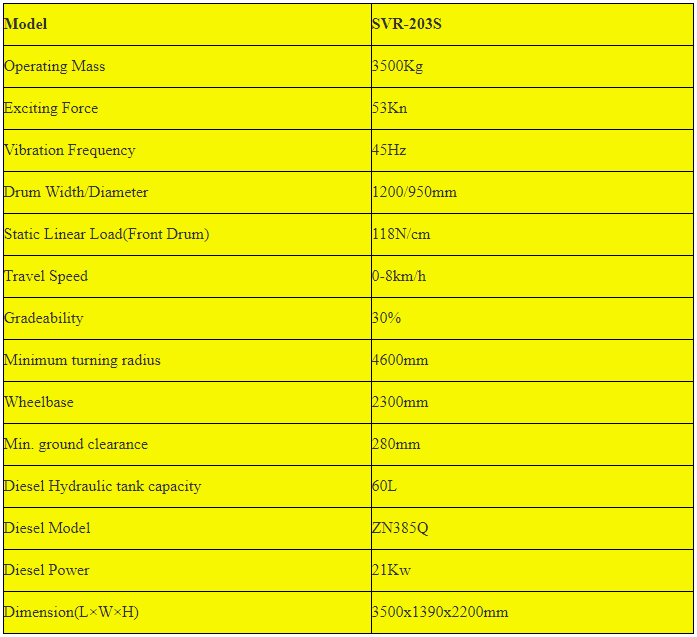 3 to