1.with grinding /vacuuming integration , Operation dust-free.
2.Adjust the height of equipment,and always ensure that mechanical work under level state .
3.High efficiency and energy saving dynamic system,compact and sophisticated manufacturing technology .
4.Free to replace the chassis ,consumables free configuration (diamond grinding wheel).
5.Only with a reversing switch ,toggle switch can be changed motor direction of rotation .
6.The other is equipped with vacuum motor, not dust in the construction process, the operation is simple, portable,which is the best choice of the epoxy construction.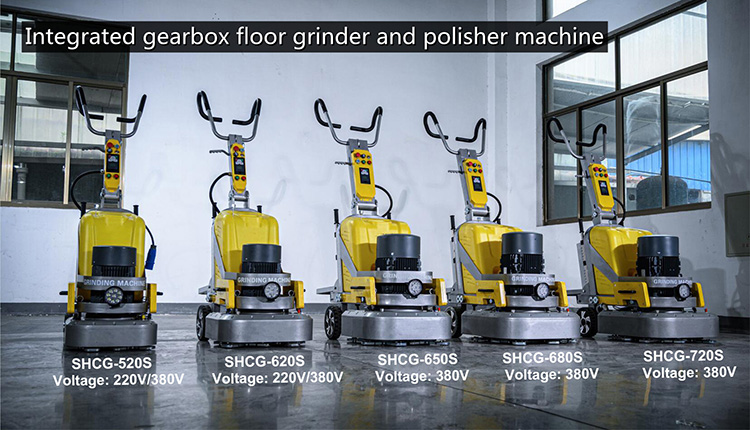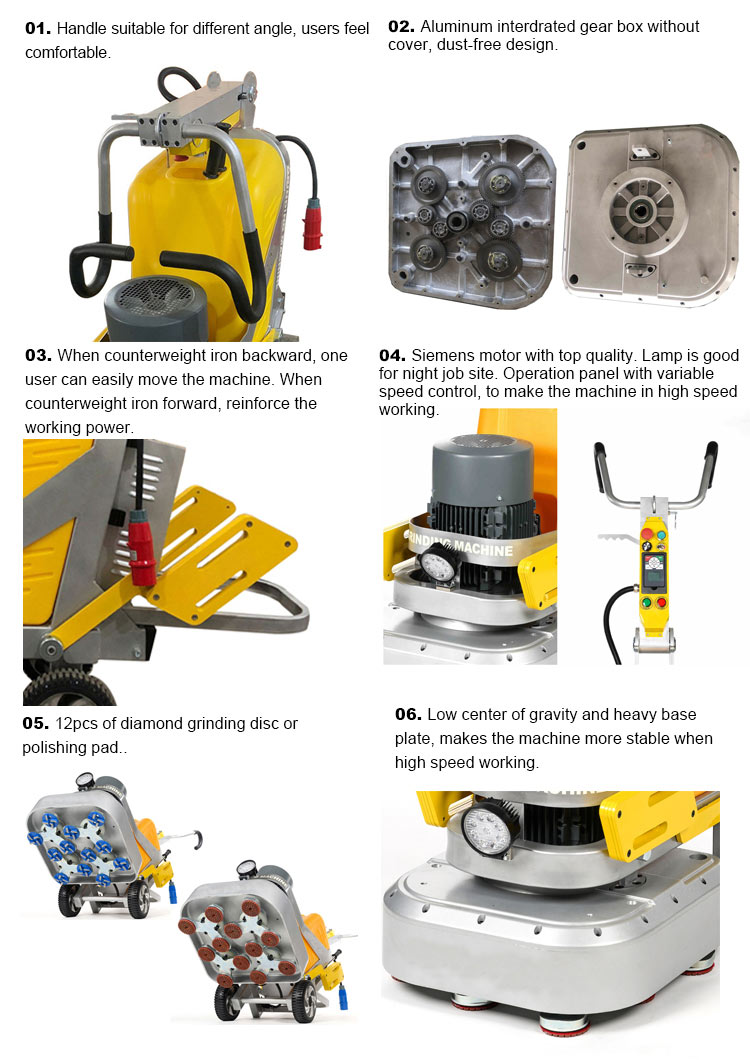 | | | | | |
| --- | --- | --- | --- | --- |
| Model | SHCG-520S | SHCG-620S | SHCG-650S | SHCG-720S |
| Voltage | 220V/380V | 220V/380V | 220V | 380V |
| Frequency Converter | 7.5Kw/5.5kw | 7.5Kw/11kw | 11Kw/15kw | 15Kw |
| Electric Power | 7.5Kw/5.5kw | 7.5Kw | 11Kw | 18Kw |
| Working Width | 520mm | 620mm | 650mm | 720mm |
| Rorate Speed | 300-1800rpm | 300-1800rpm | 300-2400rpm | 300-2400rpm |
| Disc Quantity | 12 | 12 | 12 | 12 |
| Water Tank Capacity | 60L | 60L | 80L | 80L |
| Weight | 210Kg | 280Kg | 340Kg | 380Kg |